Here are some ways to study for an exam that may set you up for success. Check out these tips for ways to organize and prepare for any exams that you may take during the semester.
This infographic can help you understand exam success strategies. You can also view a Prep Kit module in Canvas about preparing for exams.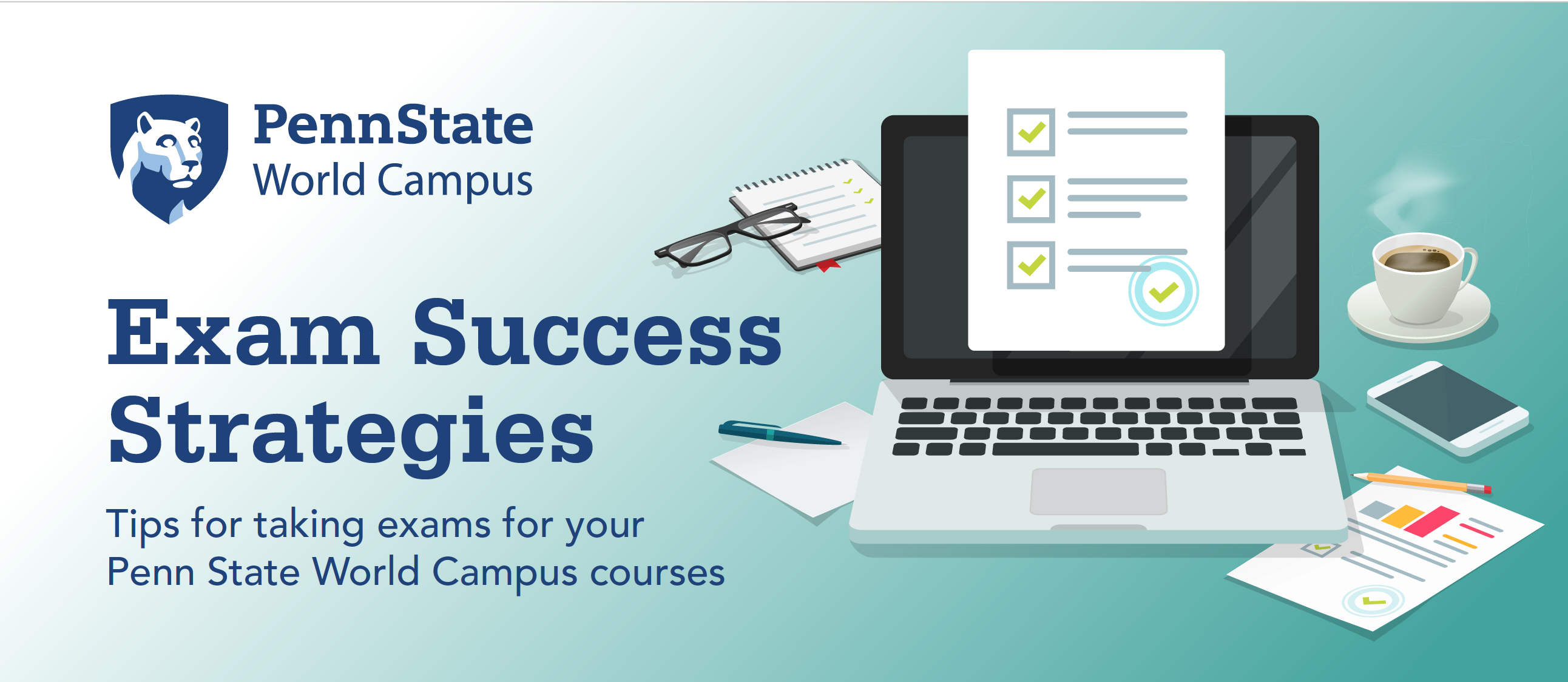 Start Early
Studying for exams begins the first day of class. Each week, you should read over your notes from the previous weeks' modules. By studying early, you give yourself a chance to move the information to your long-term memory.
Schedule time each day to study, so that you can gradually master the material from your courses. Perhaps find a peer from your course and create a study group.
Plan Ahead
Develop a plan for approaching your exam. Know where you will take the exam, understand the material that will be on the exam, and find out information available on its format (multiple choice, essay, etc.) Ask your instructor to specify the areas emphasized on the exam.
Think Positive
Have a positive attitude going into your exam. Visualize yourself succeeding and remembering the information easily and well. Try practicing for a formal exam by taking a practice test in an environment similar to how you will take your actual exam. If you are experiencing test anxiety, learn strategies to manage these feelings.