Penn State World Campus Student Affairs offers a wide array of opportunities for students to develop their leadership potential. To accomplish this, our efforts follow the social change model of leadership. This model views leadership as a process and not a position, one in which growth is achieved by affecting change in individuals, organizations, and communities. Growth and change can occur through intentional effort around the values of collaboration, consciousness of self and others, commitment, congruence, common purpose, controversy with civility, and citizenship. The social change model refers to these values as "the 7 Cs of leadership development."
Developing competencies that uphold these values is likely also to impact a student's career success. Research from the National Association of Colleges and Employers shows that employers seek candidates that are highly proficient in critical thinking and problem-solving, oral and written communication, teamwork and collaboration, digital technology, leadership, professionalism and work ethic, career management, and global/intercultural fluency. These employer-valued competencies overlap in many ways with the 7 Cs associated with leadership development. In focusing on their development as a leader, students can better position themselves to reach their career goals.
Our programs at Penn State World Campus Student Affairs focus on three concepts: Explore, Engage, and Serve. Students can participate in these programs in any order, and many of them can be accessed on-demand or year-round. Some programs require an application.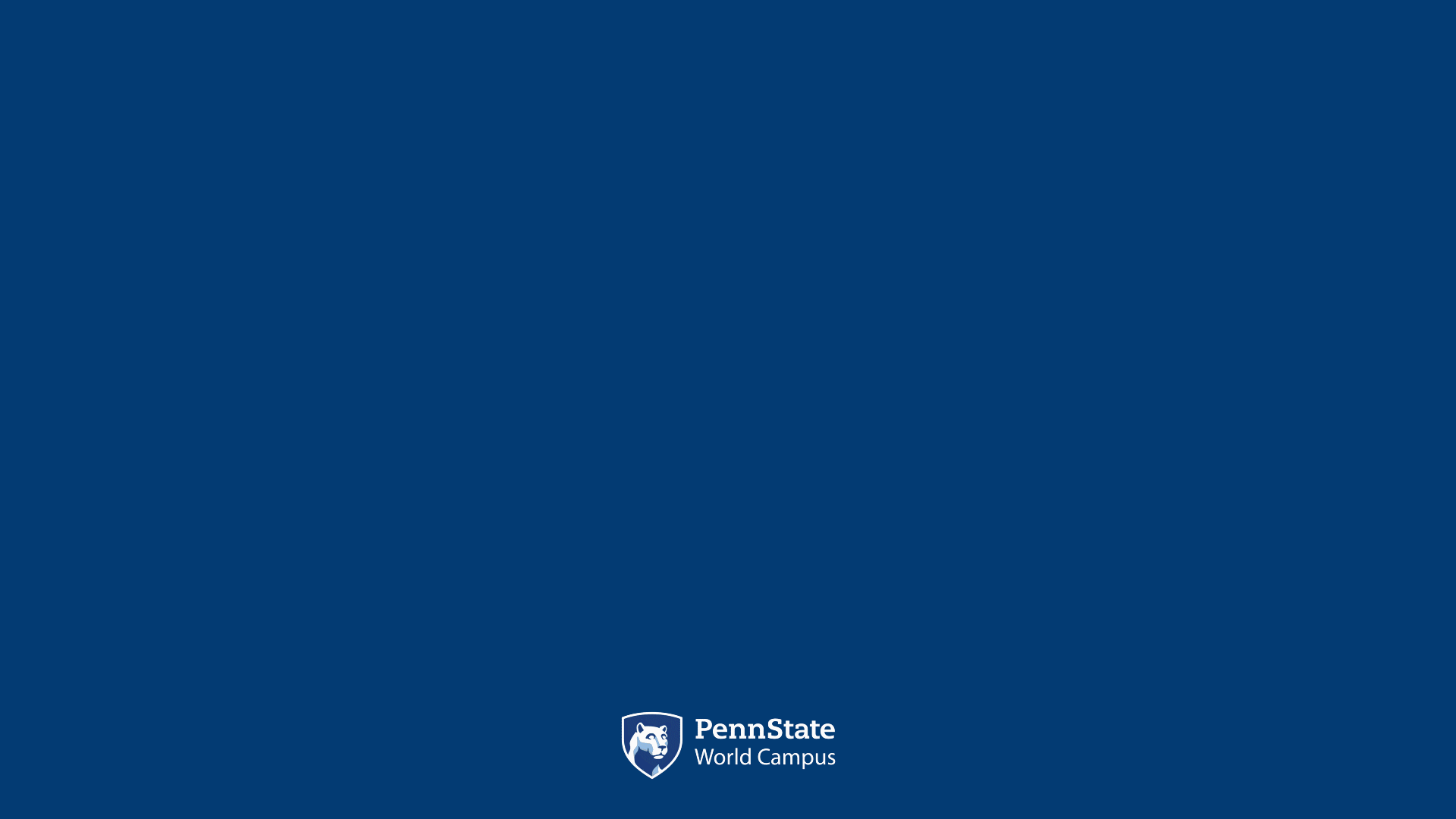 Explore
Self-awareness and discovery are important components of leadership development. Penn State World Campus offers a number of ways students can learn more about themselves and the concepts surrounding leadership.
Self-assessment and individualized coaching
LEAD online modules and certificate
Leadership conferences
Penn State Summer Leadership Conference
Engage
Honing skills as a leader requires practice. Students bring experience from their communities and workplaces, and they can choose a number of different pathways to build their skills in leading and collaborating as part of a team.
Serve
At its core, the act of leadership is carried out by serving others and acting for the common good. Acts of service can help students step outside of their individual perspective and learn more about themselves while serving within a community.
Peer Leader
Days of Service
Alternative Breaks
References:
Astin, Helen S. and Alexander W. Astin. A Social Change Model of Leadership Development Guidebook Version III. The National Clearinghouse of Leadership Programs, 1996
Job Outlook 2018. National Association of Colleges and Employers
National Association of College and Employers (2015). Career Readiness Defined. Retrieved from www.naceweb.org/career-readiness/competencies/career-readiness-defined/