One Lion Squad is a peer-led initiative by Penn State World Campus Student Affairs that provides support to new undergraduate students, including a combination of academic and social engagement activities. One Lion Squad  will utilize a cohort of squad members, peer leaders, and faculty/staff to provide necessary support and socialization. The goal of One Lion Squad is to equip students with the confidence, resources, and knowledge they need to succeed in both academic (e.g. course success) and co-curricular ways (e.g. identifying ways to get involved and learning how to build connections in an online environment).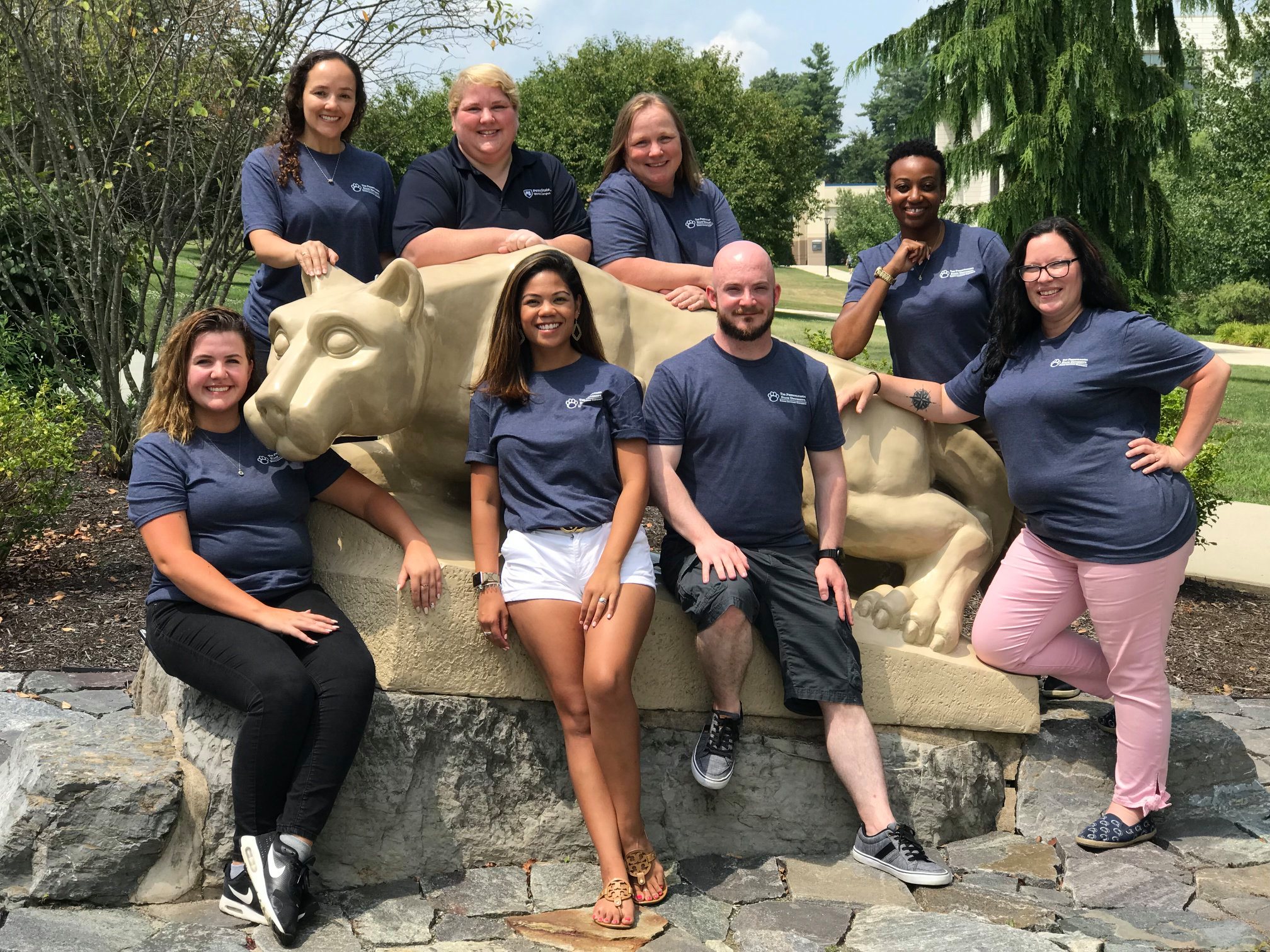 What It's Like   
Our One Lion Squad pilot will feature 6 squads with 7 students in each squad. As a member of a squad, students will engage in planned group activities led by their Peer Leader, a fellow World Campus student who is familiar with campus resources and can help students adjust to online learning.  Participants will receive academic and social enrichment as part of the program, which requires a 30-60 minute time commitment each week. One Lion Squad is a two-semester program, with optional summer 2020 participation.
Examples of this enrichment may include:
developing academic strategies, like making a schedule for completing assignments
getting experience with Penn State tools and resources 
engaging in social opportunities with squad members 
Many of these activities will be part of a live squad meeting via Zoom each week, planned around each squad member's schedule. Participants will also develop soft skills related to balancing life, work and school. 
Join a Squad
One Lion Squad is open to students who meet the following criteria: 
New to Penn State World Campus as of fall 2019 or spring 2020
Enrolled in an undergraduate degree program at Penn State World Campus for spring 2020
Not participating in Smart Track to Success
Transferring 24 credits or less to Penn State World Campus OR having been out of higher education for 3 or more years