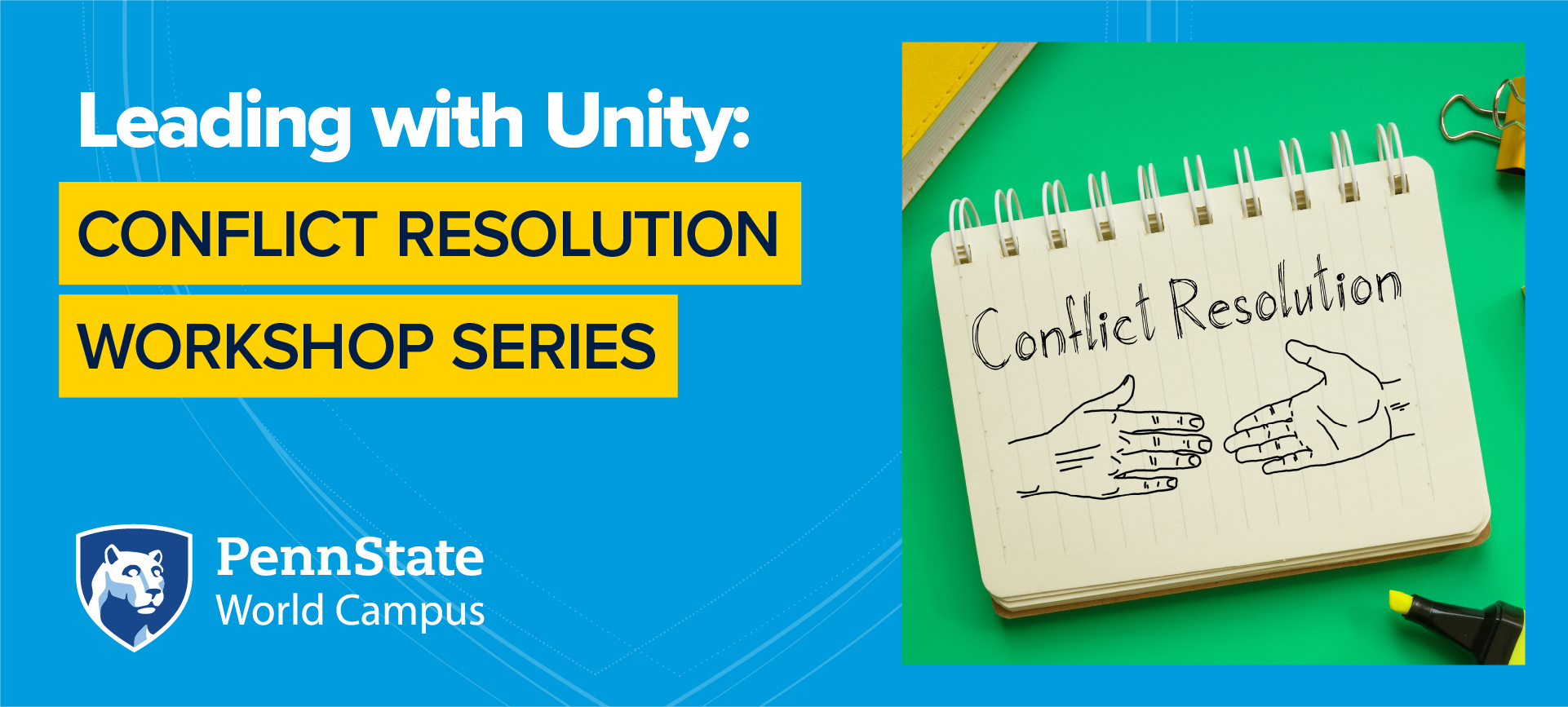 Leading with Unity: Conflict Resolution is a workshop series that covers approaches for acknowledging and overcoming workplace tensions. Each workshop will focus on a specific theme relevant to the professional setting, offering attendees practical leadership ideas and actionable suggestions. Sessions will include real-time instruction by a subject matter expert with time for questions.
Leadership and Conflict: Listening and Conflict Resolution 
Tuesday, September 20, 8:00–9:00 p.m. (ET)
This workshop will review effective listening strategies to be used during times of conflict as well as communication barriers and less productive approaches to listening.
Leadership and Healing: How to Recover from Offense and Bias in a Professional Setting 
Tuesday, October 18, 8:00–9:00 p.m. (ET)
This workshop will feature a panel of diversity, equity, inclusion, and belonging experts who will focus on:
best practices for fostering an inclusive environment and sense of belonging
steps to rebuild trust and understanding within a team following an offense
recovery strategies for individuals who have experienced bias in a professional setting
Leadership and Politics: How to Address Divisive Topics at Work 
Tuesday, November 15, 8:00–9:00 p.m. (ET)
Topics surrounding race, religion, and politics often elicit strong, diverse viewpoints that risk creating conflict and anger within a team. This workshop will focus on strategies that leaders can employ to foster an environment of understanding and respectful dialogue among team members. This session will also help identify ways that leaders can avoid or disrupt unhealthy communication patterns related to controversial or contentious topics. 
To register for one or more of these workshop sessions, please provide the following information: