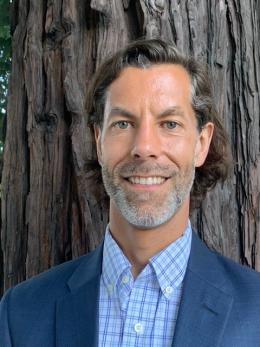 Alma Mater:
University of Massachusetts, Amherst
I enjoy being a career counselor because I like helping people find the right direction in their job search, supporting them in discovering their strengths, and finding happiness in their career.
On the weekends, I enjoy running the hills and coastlines around the bay area. 
My favorite Penn State activities are attending the annual "White Out" football game, the Arboretum's pumpkin festival, and getting ice cream at the Berkey Creamery.
I recently joined the World Campus Student Affairs Career Service team after 4+ years serving as the Associate Director for Smeal MBA and MOL Career Services. I have over 10 years of experience working in higher education with graduate students enrolled in the Smeal MBA Program and undergraduate students across Penn State. Prior to my work in Career Services, I was an Assistant Professor for Sport Administration at Castleton State College in Vermont. I have a Master of Business in Sport Management from Deakin University in Melbourne, Australia and bachelor's degree from the University of Massachusetts, Amherst. I am also particularly interested in data analytics and have completed a Graduate Certificates in Business Analytics and Institutional Research from Penn State.