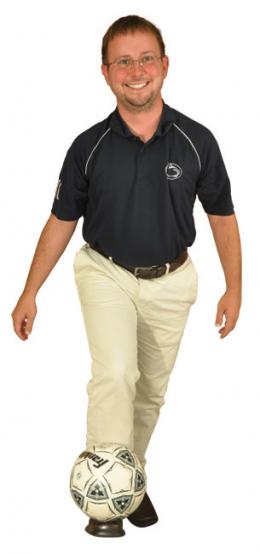 Hometown:
Cooperstown, Pennsylvania
Alma Mater:
Georgia Institute of Technology, Penn State
I love the variety I get in my day when working with students, such as helping students with a problem and serving as a student advocate with other University partners.
On the weekends, you'll probably find me hiking, camping, hunting for a great book, or competing in Scrabble tournaments and 10Ks — unless of course I'm escaping to my ultimate vacation spot, Reykjavík, Iceland.
You might be surprised to know I dream of "thru-hiking" the Appalachian Trail.
My favorite foods are ham, gravy, and oatmeal chocolate chip cookies (but not at the same time)!
My iPod playlist has a diverse selection — my favorite musical artists include Sigur Rós, Röyksopp, Muse, Madonna, and Enter the Haggis.
My favorite Penn State routine is shouting "P-S-U" in time with game-winning bump-set-spike sequences at Penn State volleyball games.
Contact Information
Office Hours:
Monday through Friday, 8:00 a.m. to 5:00 p.m.(Eastern Time)
Skype:
PSUWCMatt (by appointment)