Why do we have a Lion Shrine? What is THON? Join us for 20 to 30 minutes each episode as we dig deeper into Penn State — our history, traditions, and culture — with your host Richard Brungard.
Every episode, we interview a special guest, share important updates and news for World Campus students, and offer tips for academic success. You can also test your Penn State knowledge by playing "Guess the Penn State Sound." We'll play a sound that is unique to Penn State, and you can guess what it is.
---
1:08 - Penn State Trivia
1:42 - Interview (Craig Weidemann)
8:22 - Penn State Trivia
9:00 - Interview (Anthony Robinson)
18:38 - Interview (Marcel Salathe and Matthew Ferrari
27:25 - Tip for Academic Success
Listen Now
Episode 19: Behind the Scenes with Penn State's MOOCs
What if, instead of 25 students in your class, there were 160,000? Massive open online courses (MOOCs) are making this a reality — many universities now provide these free courses to anyone with an internet connection. Penn State launched its first MOOCs in fall 2013. On this episode of PawCast, we're going behind the scenes, talking with three faculty members and one administrator at the forefront of Penn State's MOOCs.
Our guests discuss:
How students have reacted to Penn State's MOOCs
What it's like for an instructor to teach tens of thousands of students at once
How peer assessment compares to traditional grading
Innovative approaches taken by Penn State faculty for their MOOCs
Clockwise from top left: Matthew Ferrari, Marcel Salathé, Anthony Robinson, Craig Weidemann
Dr. Craig Weidemann, vice president for outreach and vice provost for online education, helped get MOOCs off the ground at Penn State.
Dr. Anthony Robinson, lead faculty for online geospatial education and assistant director for the GeoVISTA research center for the Department of Geography at Penn State, is the instructor and creator of Maps and the Geospatial Revolution.
Drs. Marcel Salathé and Matthew Ferrari, assistant professors of biology, are instructors and co-creators of Epidemics – the Dynamics of Infectious Diseases, and the massive open online game, MOOCdemic.
---
1:10 - Penn State Trivia
1:50 - Interview (Part 1)
8:35 - Penn State Trivia
9:35 - Interview (Part 2)
17:11 - Tip for Academic Success
Episode 18: From Guzzler to Green: Penn State's Eco Car Team
At Penn State, students and researchers are replacing the engine of a Chevrolet Malibu with a more energy efficient model that they designed and built. Known as the Penn State ECO CAR 2 team, this group of students is competing in a national competition to reduce gas usage and increase fuel mileage in cars.
In our newest episode of PawCast, we chat with the student lead of the team, Chris Golecki, and faculty adviser Tim Cleary about the competition and their involvement.
The episode also includes:
A tip for success from World Campus alum Sabrina Worsham
Penn State trivia about a renowned Penn State student organization

About Our Guests:
Chris Golecki is a graduate student in mechanical engineering, with a focus on controls systems.  He was a co-team leader last year for the team, and was enthusiastic to experience the Year Two overall competition win. He graduated summa cum laude from Penn State with a B.S. in mechanical engineering.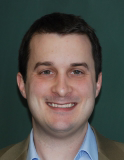 Tim Cleary is director of Penn State's Battery Application Technology Testing & Energy Research Laboratory (BATTERY). He was involved in the U.S.DOE sponsored Advanced Vehicle competitions for 5 years culminating in his service as team leader for the 2007-2008 competition. He earned B.S. and M.S. degrees in mechanical engineering from Penn State.
---
Episode 17: Penn State on the Moon
1:20 - Penn State Trivia
2:00 - Interview (Part 1)
12:10 - Penn State Trivia
12:55 - Interview (Part 2)
22:35 - Tip for Academic Success
The Lunar Lion team — a group of Penn State students, faculty, and staff — are building a spacecraft to fly to the moon as part of the Google Lunar X Prize competition. If they are the first team in the competition to complete this, Penn State would receive $20 million, which would be used to start a space exploration research center.
Episode 17 is all about the Lunar Lion mission. We're talking with Michael Paul, the leader of the Lunar Lions team and a researcher with Penn State's Applied Research Laboratory. Michael discusses:
what it's like to rally students around a mission to the moon
his past experience with space exploration
how Penn State stacks up in this international competition
what the Lunar Lion team means to Penn State and to space exploration research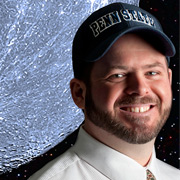 About our guest:
Michael Paul is a space systems engineer at Penn State's Applied Research Laboratory. Paul was at the Johns Hopkins Applied Physics Laboratory from 2000 to 2008, where he was the spacecraft systems engineer for NASA's MESSENGER Mission to Mercury. He also worked on NASA's twin Solar Terrestrial Observatories and the Comet Nucleus Tour. Read more about Michael Paul and the Lunar Lion team.
---
1:37 - Important Updates
2:04 - Penn State Trivia
2:40 - Interview (Part 1)
12:16 - Penn State Trivia
13:05 - Interview (Part 2)
21:28 - Tip for Academic Success
Episode 16: Don't Cram! How You Can Study the Right Way
Studying is not always easy, but it's important to your success as a World Campus student. From the first day of classes, you can start preparing for exams in an organized way that will be manageable with your other life responsibilities.
In this episode, we chat with Dr. Angelique Bacon-Woodard, a scholar in residence with Penn State learning, about the basics of study skills, including:
When to start studying
How much study time you should schedule
Different reading and note-taking tools and strategies that can increase learning
How to effectively use study groups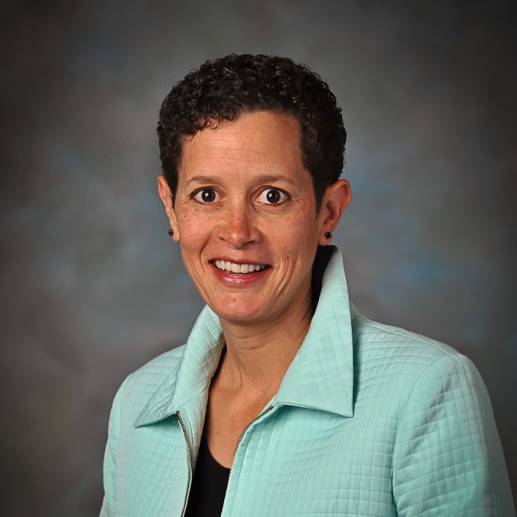 About our guest: Dr. Angelique Bacon-Woodard is a scholar in residence at Penn State Learning, where she helps students with their out-of-class learning for large lecture classes. She is an alumna of Penn State, earning her master's and doctoral degrees in educational administration and higher education with a focus on administration and leadership.
When Angelique is not devoting her time to students, she enjoys traveling, meeting new people, spending time outdoors, hanging out with her husband (Bob) and "furry child" (Jazz – a cat) and entertaining family and friends.
---
1:05 - Important Updates
1:40 - Penn State Trivia
2:20 - Interview (Part 1)
10:30 - Penn State Trivia
11:20 - Interview (Part 2)
19:30 - Tip for Academic Success
Episode 15: Be Safe When Making Connections Online
What's the best way to make authentic connections online? How does the internet create a false sense of security and anonymity? How can students share information online but still keep their identity safe?
These topics and more are discussed on episode 15, which features an interview with Chris Ritzko, from Penn State's Security Operations and Services office. In the episode, Chris discusses:
How the online environment creates a false sense of security and anonymity
"Icebreaker" introductions in your online classes
How to identify and avoid phishing scams
How sharing too much personal information online can put you at risk for identity theft
Why strong passwords are important
Tips for using social media smartly
For more tips, visit Penn State's Security Operations and Services website and the Information Technology Services Be Safe site.
About our guest: Chris Ritzko is a system and network security analyst for Penn State's Security Operations and Services (SOS), which is responsible for addressing information technology security issues within the University.
SOS is a unit within Penn State's Information Technology Services that provides assistance to Penn Staters interested in proactively protecting their information, their identity, and their devices.
---
2:10 - Important Updates
3:10 - Penn State Trivia
3:56 - Interview (Part 1)
14:16 - Penn State Trivia
15:10 - Interview (Part 2)
20:50 - Tip for Academic Success
Episode 14: From Black and White to Color: Education's Impact on One Veteran and Professor
On this episode, we chat with Dr. Mark Corson, who has more than 30 years of experience serving in the Army and now teaches in the master's Geographic Information Systems program. Dr. Corson shares about:
what it's like to be on a peacekeeping mission
how his military experience impacts his approach to teaching, and vice versa
what it was like to serve in the Cold War, and in recent civil wars in Iraq, Kosovo, and Kuwait
his inspiration as an instructor
connections he builds with students and alumni
how he balances it all: teaching at two universities,
having a family, serving in the military, and more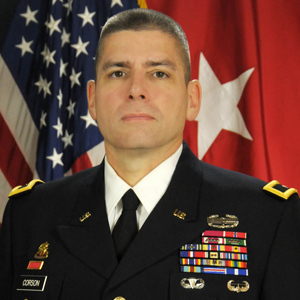 About our guest: Dr. Mark Corson is the lead faculty for Penn State's Geography 882, Geographic Fundamentals of Geospatial Intelligence, and also is an associate professor of geography at Northwest Missouri State University, and a former faculty member for the United States Military Academy. Dr. Corson is also a recently retired brigadier general in the U.S. Army Reserve.
In 2001, then-Major Corson served in Kosovo as the deputy chief of the Multinational Brigade East Joint Implementation Commission and as liaison officer and trainer to Regional Task Group Six of the Kosovo Protection Corps. He was heavily engaged in the NATO peacekeeping effort to defuse the Presevo Valley and Macedonian insurgencies, and he also commanded the 450th Movement Control Battalion during Operation Iraqi Freedom (OIF) One, in Iraq and Kuwait.
---
1:12 - Important Updates
1:54 - Penn State Trivia
2:36 - Interview (Part 1)
10:25 - Penn State Trivia
11:11 - Interview (Part 2)
22:54 - Tip for Academic Success
Episode 13: March On, State
Dr. Richard Bundy, director on the Penn State Marching Blue Band, stops by the studio for this episode of PawCast and talks about:
the Blue Band's humble beginnings as a six-member drum and bugle corps
the growth and development of the organization
the Blue Band's game day schedule during football season
the origination of the Drum Major's traditional pre-game flips
exciting and unusual places the Blue Band has performed
the Blue Band's biggest accomplishments over the years
what the tryout process for students involves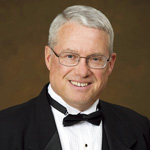 About our guest: Dr. O. Richard Bundy joined the Penn State faculty in 1983 as a professor of music education and has led the Penn State Marching Blue Band since 1996. Under his directorship, the band has grown to become the largest student organization on campus, with more than 300 members today. In addition, Dr. Bundy teaches courses in conducting, marching band techniques, instrumental music education, and band literature. He earned both his undergraduate and doctoral degree from Penn State.
An active guest conductor and adjudicator, Dr. Bundy has conducted ensembles and presented clinics throughout the United States and Canada. He is a past president of the Eastern Division of College Band Directors National Association and previously served as a trombonist with the United States Continental Army Band and as a band director/instrumental music instructor in the Iroquois School District, Erie, Pennsylvania.
---
Episode 12: Tackling Test Anxiety
Dr. Ben Locke, associate director of Clinical Services at Penn State's Counseling and Psychological Services, joins us for this episode of PawCast and discusses:
how to know when test anxiety is a problem
the relationship between stress and test anxiety
symptoms of test anxiety
the most common concerns about, and behaviors that worsen test anxiety
tips for managing test anxiety
approaching test taking as a skill
developing effective test taking techniques
resources and accommodations available for students with test anxiety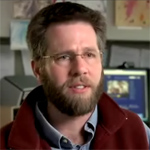 About Counseling and Psychological Services at Penn State: Counseling and Psychological Services (CAPS) works with thousands of Penn State students each year with therapy, counseling, psychiatric services, and crisis intervention. Services offered at CAPS are designed to enhance students' ability to benefit from the Penn State environment and academic experience. The goal of CAPS is to assist students resolve personal concerns that may interfere with their academic progress and social development.
Dr. Ben Locke is a licensed psychologist with over 16 years of clinical experience in the mental health field including wilderness therapy, psychiatric hospitals, group homes, community mental health, and over a decade of experience in college counseling centers. He currently serves as the associate director for Clinical Services at Penn State's Center for Counseling and Psychological Services.
---
Episode 11: The University Libraries: Tips, Tools, and Tricks
Debora Cheney, head of library services to World Campus and the Larry and Ellen Foster Communications librarian, joins us for this episode of PawCast to discuss:
tips and resources when working on a research paper
making use of program specific library research guides
requesting library materials at a distance
contacting a Penn State librarian
best practices when working on a citation list
Penn State specific library resources, such as the Research Project Calculator, the CAT, and LionSearch
questions frequently asked by World Campus students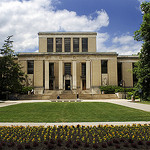 About the Penn State Libraries: Ranking among the top ten largest research libraries in North America, The University Libraries cataloged collection now includes over 5 million items, with nearly 100,000 volumes added to the collection annually. A great resource for students in all fields of study, the Penn State Libraries consist of 36 libraries at 24 locations throughout the Commonwealth of Pennsylvania. The two main buildings on the University Park campus are the Pattee and Paterno Libraries. World Campus students have access to 579 online databases along with thousands of journals, e-books, and film and video materials. Visit the World Campus Library homepage for more information.
---
Listen to Past Episodes
Check out the archived episodes of PawCast!
Get Involved in PawCast
We want you to ask questions of our guests, submit episode ideas (topics or people you'd like us to interview), and share your tips for academic success. Get involved in PawCast now!
Subscribe
You can subscribe to our podcast through iTunesU or using your preferred RSS feed reader.
Meet Our Hosts
Richard Brungard, academic support resource coordinator, develops academic support resources for World Campus students. He also runs a series of webinars for new undergraduate student orientation. Richard's alma maters include University of Houston, University of Wisconsin–Stout, and Penn State. His favorite thing about Penn State is the intense connection that students feel toward the University and take with them when they leave.
Steve Welshonse, World Campus and Continuing Education HelpDesk manager, manages day-to-day operations at the helpdesk and provides technical support to World Campus and Continuing Education students, prospective students, and faculty. Steve has been a Penn Stater for almost twenty years. He received his bachelor of arts degree in English from Penn State in 1996 and began working at World Campus in 2003. His favorite part of Penn State is the fall season and everything that goes along with it, from football to the changing leaves to the chill and the scents of autumn in the air.
Jess Miller, program specialist with program planning and management, works with Penn State colleges, departments, and campuses to develop, deliver, and maintain World Campus programs and courses. Her team also serves as liaisons between academic units and units within World Campus. Jess graduated from Penn State in 2006 and loves football games and cheering for the Lady Lions basketball team in the winter. She also enjoys reading a good book and catching a glimpse of the turtles and ducklings next to the pond at the Hintz Family Alumni Center on our University Park campus.