Why do we have a Lion Shrine? What is THON? Join us for 20 to 30 minutes each month as we dig deeper into Penn State — our history, traditions, and culture — with your host Richard Brungard.
Every episode, we interview a special guest, share important updates and news for World Campus students, and offer tips for academic success. You can also test your Penn State knowledge by playing "Guess the Penn State Sound." We'll play a sound that is unique to Penn State, and you can guess what it is.
1:12 - Important Updates
1:54 - Penn State Trivia
2:36 - Interview (Part 1)
10:25 - Penn State Trivia
11:11 - Interview (Part 2)
22:54 - Tip for Academic Success
Listen Now
Episode 13: March On, State
Dr. Richard Bundy, director on the Penn State Marching Blue Band, stops by the studio for this episode of PawCast and talks about:
the Blue Band's humble beginnings as a six-member drum and bugle corps
the growth and development of the organization
the Blue Band's game day schedule during football season
the origination of the Drum Major's traditional pre-game flips
exciting and unusual places the Blue Band has performed
the Blue Band's biggest accomplishments over the years
what the tryout process for students involves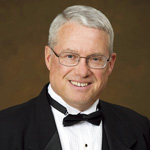 About our guest: Dr. O. Richard Bundy joined the Penn State faculty in 1983 as a professor of music education and has led the Penn State Marching Blue Band since 1996. Under his directorship, the band has grown to become the largest student organization on campus, with more than 300 members today. In addition, Dr. Bundy teaches courses in conducting, marching band techniques, instrumental music education, and band literature. He earned both his undergraduate and doctoral degree from Penn State.
An active guest conductor and adjudicator, Dr. Bundy has conducted ensembles and presented clinics throughout the United States and Canada. He is a past president of the Eastern Division of College Band Directors National Association and previously served as a trombonist with the United States Continental Army Band and as a band director/instrumental music instructor in the Iroquois School District, Erie, Pennsylvania.
---
1:41 - Important Updates
2:50 - Guess the Penn State Sound
3:28 - Interview (Part 1)
11:15 - Guess the Penn State Sound
12:00 - Interview (Part 2)
22:05 - Tip for Academic Success
Episode 12: Tackling Test Anxiety
Dr. Ben Locke, associate director of Clinical Services at Penn State's Counseling and Psychological Services, joins us for this episode of PawCast and discusses:
how to know when test anxiety is a problem
the relationship between stress and test anxiety
symptoms of test anxiety
the most common concerns about, and behaviors that worsen test anxiety
tips for managing test anxiety
approaching test taking as a skill
developing effective test taking techniques
resources and accommodations available for students with test anxiety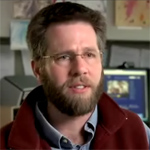 About Counseling and Psychological Services at Penn State: Counseling and Psychological Services (CAPS) works with thousands of Penn State students each year with therapy, counseling, psychiatric services, and crisis intervention. Services offered at CAPS are designed to enhance students' ability to benefit from the Penn State environment and academic experience. The goal of CAPS is to assist students resolve personal concerns that may interfere with their academic progress and social development.
Dr. Ben Locke is a licensed psychologist with over 16 years of clinical experience in the mental health field including wilderness therapy, psychiatric hospitals, group homes, community mental health, and over a decade of experience in college counseling centers. He currently serves as the associate director for Clinical Services at Penn State's Center for Counseling and Psychological Services.
---
1:17 - Important Updates
2:42 - Guess the Penn State Sound
3:25 - Interview (Part 1)
15:12 - Guess the Penn State Sound
16:04 - Interview (Part 2)
21:46 - Tip for Academic Success
Episode 11: The University Libraries: Tips, Tools, and Tricks
Debora Cheney, head of library services to World Campus and the Larry and Ellen Foster Communications librarian, joins us for this episode of PawCast to discuss:
tips and resources when working on a research paper
making use of program specific library research guides
requesting library materials at a distance
contacting a Penn State librarian
best practices when working on a citation list
Penn State specific library resources, such as the Research Project Calculator, the CAT, and LionSearch
questions frequently asked by World Campus students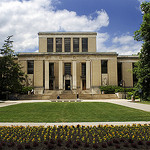 About the Penn State Libraries: Ranking among the top ten largest research libraries in North America, The University Libraries cataloged collection now includes over 5 million items, with nearly 100,000 volumes added to the collection annually. A great resource for students in all fields of study, the Penn State Libraries consist of 36 libraries at 24 locations throughout the Commonwealth of Pennsylvania. The two main buildings on the University Park campus are the Pattee and Paterno Libraries. World Campus students have access to 579 online databases along with thousands of journals, e-books, and film and video materials. Visit the World Campus Library homepage for more information.
---
Listen to Past Episodes
Check out the archived episodes of PawCast!
Get Involved in PawCast
We want you to ask questions of our guests, submit episode ideas (topics or people you'd like us to interview), and share your tips for academic success. Get involved in PawCast now!
Subscribe
You can subscribe to our podcast through iTunesU or using your preferred RSS feed reader.
Meet Our Hosts
Richard Brungard, academic support resource coordinator, develops academic support resources for World Campus students. He also runs a series of webinars for new undergraduate student orientation. Richard's alma maters include University of Houston, University of Wisconsin–Stout, and Penn State. His favorite thing about Penn State is the intense connection that students feel toward the University and take with them when they leave.
Steve Welshonse, World Campus and Continuing Education HelpDesk manager, manages day-to-day operations at the helpdesk and provides technical support to World Campus and Continuing Education students, prospective students, and faculty. Steve has been a Penn Stater for almost twenty years. He received his bachelor of arts degree in English from Penn State in 1996 and began working at World Campus in 2003. His favorite part of Penn State is the fall season and everything that goes along with it, from football to the changing leaves to the chill and the scents of autumn in the air.
Jess Miller, program specialist with program planning and management, works with Penn State colleges, departments, and campuses to develop, deliver, and maintain World Campus programs and courses. Her team also serves as liaisons between academic units and units within World Campus. Jess graduated from Penn State in 2006 and loves football games and cheering for the Lady Lions basketball team in the winter. She also enjoys reading a good book and catching a glimpse of the turtles and ducklings next to the pond at the Hintz Family Alumni Center on our University Park campus.