Award-winning author and journalist Eyal Press spoke from Penn State's Eisenhower Auditorium as part of Penn State's new common reading program.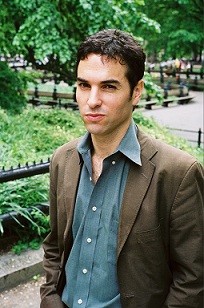 About Eyal Press
Eyal Press is the author of Beautiful Souls: The Courage and Conscience of Ordinary People in Extraordinary Times, a book exploring the factors that cause ordinary people to follow their conscience, even when it requires defying authority and convention. As Press stated during a February 2012 Publishers Weekly interview, "It doesn't take being perfect or heroic or brilliant to feel empathy or compassion; it's a universal human capacity."
Press is the 2012 Bernard L. Schwartz fellow at the New American Foundation and a past recipient of the James Aronson Award for Social Justice Journalism. His work has appeared in the New York Review of Books, The New York Times Magazine, The Atlantic, The Nation, and the Raritan Review. In addition to Beautiful Souls, he is also the author of Absolute Convictions: My Father, a City, and the Conflict that Divided America, an account of his father's experience with anti-abortion threats as a local doctor in Press's hometown of Buffalo, New York.
Much of Press's work explores the topics of morality and politics and the challenges that play out in all of our lives. What motivates people to stick to their conscience even at risk of personal or professional harm? How do people decide whether to obey authority or stand up for their ideals in compromising situations? How can ordinary people examine their challenges and find the courage to break away from convention and "do the right thing"?
The live online broadcast of Press's speech is being brought to you by World Campus and WPSU. The Penn State Reads program is administered by Undergraduate Education, Student Affairs, the Office for Student Orientation and Transition Programs, and the University Libraries.